Andaman Thai Bistro
1843 1st Ave, New York, NY 10128
Order now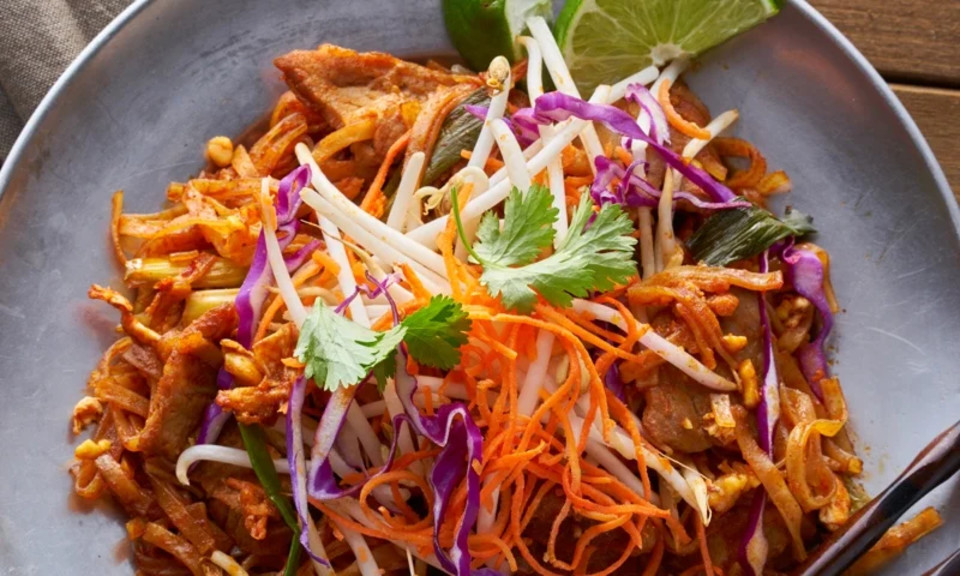 Zaqia
by far one of my favorite places on the east side. delivery is great depending on the day sometimes its faster than others but when i have to wait it well worth it. my food is always fresh. the dumplings are my fav and surprisingly travel well wen delivered. staff is extremely friendly and wen u can stop in i strongly recommend you do. love this place
Courtnie
So good. I asked for something to be added to my dish and the I was told that the chef is particular and wants to make the dish as it should be. Needless to say, my dish was beyond delicious and I highly recommend this restaurant. This is my go to Thai restaurant.
Raqia
I am so addicted to the banana dessert... I forgot what it's called but it's absolutely delicious. I've ordered from here several times, the amount of food that you're given is pretty decent, the price is fair, and the delivery is fast.
Jamila
Everything at Andaman's is amazing and we order from here all of the time because it's amazing, they're quick with delivery, and the staff there are so sweet!
Jessica
Delicious food, will absolutely order from here again! The panang curry is AMAZING! I ordered it four times in one week. Trust me, it's that good.
Evan
This was my first time ordering in but I've eaten here several times and the food is absolutely to die for. I have ordered different appetizers and entrees every time and everything was insanely delicious; I recommend everything on the menu, but have with their excellent Thai tea. Everyone who works here is friendly, and my delivery came fast. I LOVE LOVE LOVE ANAMAN! THE FOOD WILL PROPEL U INTO A GIDDY STATE OF ECSTASY JUST LIKE ME!
Lynda
Best Thai in the neighborhood - family recipes that are abundant with flavor. The portions are quite large and the veggies nice and fresh. I tell all my friends to try this place and everyone loves it. Really, the best.
Maria
On time but ...
The food arrived on time but my husband and I found it tasteless and fat-flavored. We will not get another delivery from that restaurant again. Most of it ended up in the garbage!
Susan
Pad Thai with chicken was delicious and made 3 meals for me. Also had edamame, which comes with a little container of Hymalan sea salt. The Thai ice tea (with cream) was way yum.
mark
Great food as always, love this place and it's always pretty quiet in the restaurant which is mind boggling I always stop by if I'm looking for delicious food at a great price!
About us
Asian, Chicken, Dinner, Noodles, Salads, Seafood, Soup, Thai
Today

Delivery: 11:30 AM - 10:00 PM

Takeout: 11:30 AM - 10:00 PM

Delivery

Monday:

11:00 AM - 10:00 PM

Tuesday:

11:00 AM - 10:00 PM

Wednesday:

11:00 AM - 10:00 PM

Thursday:

11:00 AM - 10:00 PM

Friday:

11:00 AM - 10:00 PM

Saturday:

11:30 AM - 10:00 PM

Sunday:

11:30 AM - 10:00 PM

Takeout

Monday:

11:00 AM - 10:00 PM

Tuesday:

11:00 AM - 10:00 PM

Wednesday:

11:00 AM - 10:00 PM

Thursday:

11:00 AM - 10:00 PM

Friday:

11:00 AM - 10:00 PM

Saturday:

11:30 AM - 10:00 PM

Sunday:

11:30 AM - 10:00 PM